Author's note: Spoiler alert! Season six plot details are revealed in this blog.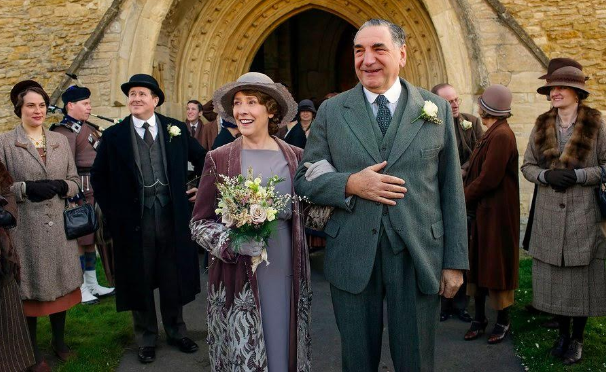 If you're a Downtown Abbey devotee like me, you're aware of the budding relationship between Mr. Carson and Mrs. Hughes over the last two seasons. Last season's proposal by Mr. Carson to Mrs. Hughes was a dream come true, kind of like when a public relations plan seamlessly comes to fruition. As I watched interviews with cast members before the U.S. premiere, I made a connection between PR strategy and the pair's relationship – sometimes PR plans, like relationships, can be and should be slow-burning.
A great PR firm can generally land a few media relations opportunities quickly after launching a new account. However, reaching a long-term PR goal will not happen overnight. If your company or cause hasn't received much media coverage or is not well known to media contacts, it can take time to develop the relationship and show that you are a valuable and credible source. Once that occurs, trust is built between the PR account manager, the client and the journalist.
Similarly, Mr. Carson and Mrs. Hughes spent many years sewing a story that ultimately led to their marriage. Sometimes, the most successful PR plans stretch across a year. Taking the time to do adequate research, strategy development and media planning gives your PR team the tools needed to execute the plan successfully.
And, just as Mr. Carson and Mrs. Hughes agreed to disagree on some choices, their willingness to compromise (in the most charming way) strengthened their relationship. Clients don't always agree to every tactic, and they don't have to; letting your PR firm run with an idea and be creative with communication tactics can lead to some of the best campaigns. If it doesn't, you know what won't work.
After six seasons, Mr. Carson and Mrs. Hughes are definitely one of my favorite show couples, along with Anna and Bates, of course! Oftentimes, the best client relationships result from years-long partnerships just like our favorite Downtown Abbey characters!