PRAISE
If you ask us, we'll tell you we're among the best of the best when it comes to public relations. But, don't take our word for it; see for yourself!
Gestalt Community Schools
"As a charter management organization, Obsidian has provided infrastructure and support needed for effective communications. Obsidian's team is an extension of our team. They work collaboratively with our staff on planning, developing and implementing media and marketing tools. It is a seamless relationship. Ultimately, the Obsidian partnership provides us the expertise that we don't have as a small nonprofit"
– YETTA LEWIS, CO-FOUNDER AND CEO
Spell Restaurant Group
"With the purchase of the BABALU Restaurant Group we moved from marketing internally to employing Obsidian as our marketing/PR representative It was one of the best decisions we have made. Their experience in the marketplace and their ability to handle details across geographic areas enhanced our marketing presence. It's easy to get overwhelmed with just a small in-house marketing presence. Obsidian provides a complete staff at an excellent price leveraging our capabilities. Thanks, Obsidian."
– RICK SPELL, OWNER
Good Shepherd Pharmacy
"Since beginning our work with Obsidian Public Relations, we've seen increases in all the right metrics. Moreover, we've created infrastructure and repeatable processes that allow us to continually see improvement in those metrics. The Obsidian team taught me to think strategically about public relations and when to act proactively to accomplish those strategies. I wouldn't hesitate to recommend them to others because I know they'll treat every client honestly and fairly."
– PHIL BAKER, PHARMD, CO-FOUNDER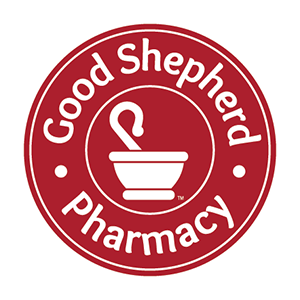 Family Behavioral Resources
"Obsidian has benefited our company's image and vision due to their exceptional marketing strategies and communicative skills. We are met consistently with their professionalism. No assignment or strategy falls through the cracks while being partnered with Obsidian."
– CASSI GROUP, DIRECTOR OF OPERATIONS
Prizm Ensemble
"As a growing non-profit, hiring Obsidian Public Relations was one of the best decisions our organization has made. Obsidian not only connected us to meaningful media opportunities, they also consistently produced measurable results and generated creative solutions and ideas to propel our organization forward. Most impactful was their ability to redefine and rejuvenate the power of storytelling to help our organization connect, build, teach and inspire the next generation of musicians."
– ROD VESTER, EXECUTIVE DIRECTOR
Landers Center
"Landers Center is a multi-use facility doing a myriad of events daily. We needed a PR firm that could keep up with our ever-changing demand. Obsidian has met and exceeded our expectations. We have truly found a partner. Their ability to push the envelope, say "no" when that direction is best and most importantly, put forth an incredible product within a defined budget is unmatched."
– TODD MASTRY, EXECUTIVE DIRECTOR
South Bay Community Services
"Our Obsidian team is a constant support and resource to our company. Obsidian has taken the time and attention to learn our business, workforce and has provided a strong and consistent public relations strategy. The Obsidian team is a trusted and invaluable pillar in our overall strategic plan."
– SARA HART, PRESIDENT AND CHIEF OPERATING OFFICER
Southern College of Optometry
"Obsidian Public Relations has been instrumental in assisting Southern College of Optometry with our public relations effort. From helping us communicate about strategic initiatives to aiding with the development of crisis communication plans during the COVID-19 pandemic, SCO is pleased with Obsidian's approach. Above all, Obsidian is a valuable partner in helping us communicate the value of our institution to the local community and to prospective students and alumni around the country."
– JIM HOLLIFIELD, DIRECTOR OF COMMUNICATIONS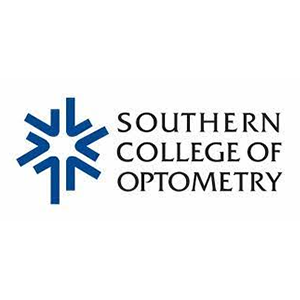 Humane Society of Memphis & Shelby Co.
"Working with Obsidian PR has been a real game-changer for the Humane Society. They are true partners in our work, and they are invested in seeing our mission fulfilled in our community. As a nonprofit, we have lean staff and have had to approach PR and marketing in a here-and-now way – promoting news and events as they happen. Since working with Obsidian PR, we have been able to turn that around. With their team approach, they not only stay on top of our needs; they stay ahead of them – maximizing opportunities and enabling us to be strategic with our PR and marketing."
– ELLEN ZAHARIADIS, EXECUTIVE DIRECTOR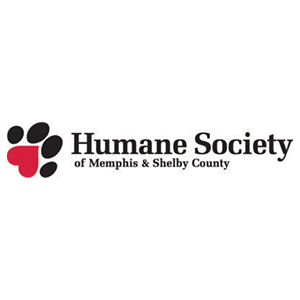 St. George's Independent School
"Obsidian Public Relations is a true strategic partner in every sense of the word. The level of personal service you receive as a client makes you feel as if you're the only one they have. We have relied on their expertise and guidance time and time again – whether helping us navigate a challenging situation, expanding our reach in the digital space or delivering fresh content to all of our communications channels. They are the arms and legs of our two-person communications team, and we couldn't do half of what we do without them."
– LAINIE CROSE, DIRECTOR OF COMMUNICATION
Collierville Education Foundation
"The Collierville Education Foundation has been working with Obsidian for four years to raise awareness in the community, increase donor recognition and engage teachers. Obsidian has guided us in a makeover of our presentation. They create new collateral; develop blog posts and social media content; write newsletters for stakeholders; build a library of promotional material and provide creative input for fundraising and increased exposure through different media platforms. These are a few examples of the support the agency offers. Obsidian provides a great deal of creative expertise and professionalism that the board of directors deeply values."
– CHUCK LESNICK, PRESIDENT
Tennis Memphis
"We have partnered with Obsidian over the last two years, and found them to be professional, attentive and knowledgeable. They have worked hard to effectively communicate our message and mission to our base as well as the general public. It has been helpful in many ways to work with a firm that has experience with nonprofits. Their willingness to jump in, their go-getter mentality and accessibility have helped to build our organization."
– MELINDA HOEHN, DIRECTOR OF BUSINESS OPERATIONS
United Housing
"OPR has been instrumental in getting the word out about the programming we do in housing and community development. They bring highly professional attitudes and craft culturally appropriate messaging in our social media and digital communications. Our events and digital outreach would not be as robust without the quality work of the OPR team."
– AMY SCHAFTLEIN, EXECUTIVE DIRECTOR
Christian Community Foundation
"Obsidian has been a game-changer for the Christian Community Foundation. We needed a rather broad skill set to help us communicate with our audiences, and we had a limited amount of capital to hire the employees needed. With Obsidian, and in particular Taylor Jolley and Carlee Smith, we got it all in one relationship. They have helped us in all of our areas of need, and along the way, they have become like family members of our team here at CCF!"
– REX JONES, PRESIDENT
Habitat For Humanity OF gREATER mEMPHIS
"We wanted the experts to help us make the best of this once-in-a-lifetime opportunity; so we chose Obsidian. At every turn and every opportunity, Lauren was there advising us. She really helped us shape the right times and moments to take a story and pitch it to the right outlet.
Obsidian is over-the-top dedicated to the work; attentive; very smart; creative; and always available. Working with Lauren felt very personal, as though she was just in the office next door!"
– DWAYNE SPENCER, PRESIDENT AND CEO