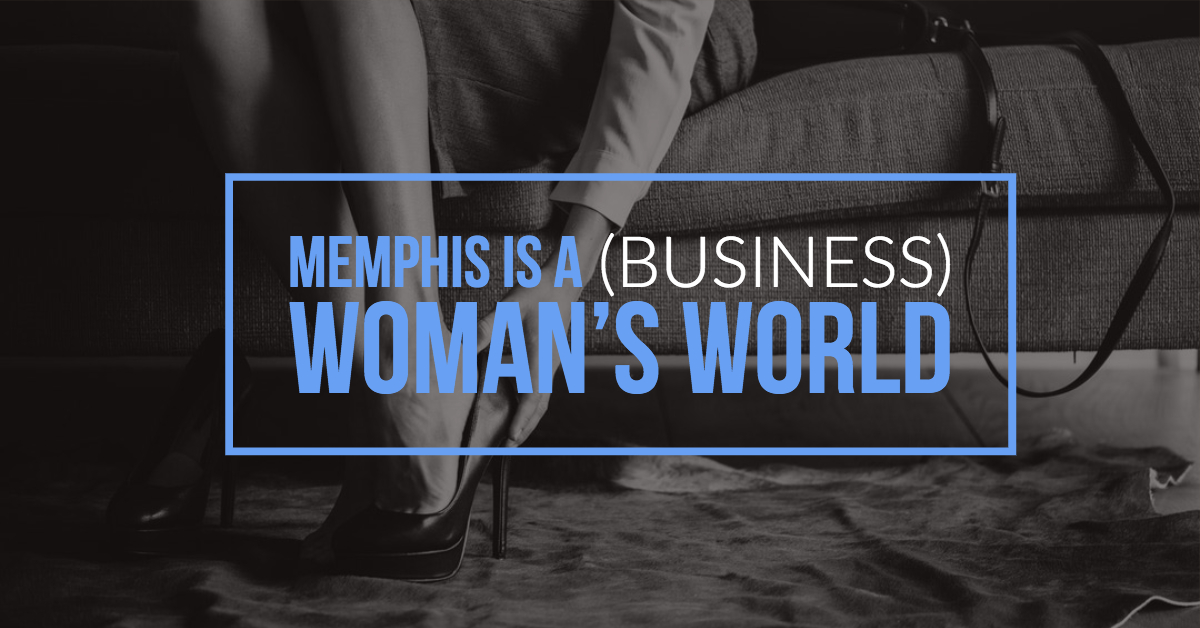 In case you missed it, American Express recently released their State of Women-Owned Businesses Report. The findings hone a positive spotlight on Memphis and the state of Tennessee, both of which ranked within the top 10 for area women-owned business growth.
As a woman-owned firm that also employees an all-female team, much of what the report laid out was apparent to us. Through our work and throughout our history, we've represented a number of companies owned by women, noting their success and high regard in the Memphis market. This study simply stated what we've known for a long time – women in Memphis are talented, and the market is primed for them to find success.
But, success doesn't come easily without a little guidance. So, we had our own business guru and owner, Courtney Ellett, share wisdom gleaned through more than a decade of ownership in Memphis.
"The nature of the town" makes it a great place for business in general.
As a native Memphian, Courtney has a soft spot in her heart for this big "small" town. She also has an affinity for connection building, a skill that has served her well as a business owner. When it comes to earning new business, she says it's all about making and leveraging connections in a thoughtful way.
"If I don't know someone, I know someone who knows someone," she said. "It's a matter of inherent trust. That I'm someone they know, or that someone they know already trusts us."
The struggle isn't being woman-owned, but parent-owned.
Admittedly, Courtney is undaunted by being a female business owner and feels any challenges as an owner don't really stem from being a woman or being in Memphis. Her hometown has proven to be a fertile ground for public relations work. What has been challenging is reconciling two distinct roles she cares deeply about – being an involved parent of four and being an active business owner.
"Finding what I think is a comfortable mix of being a hands-on parent and hands-on business owner is a constant assessment and readjustment," Courtney said. "I want to be happy and satisfied on both fronts, but I'm not sure a true balance ever actually exists. Sometimes that means my family gets all of my attention, and at other times, Obsidian needs my energy. Thank goodness I have amazing support to help me do both."
Lean on partners early and often.
Find your professional superhero friends early. You must surround yourself with trustworthy advisors to help lay a stable business foundation early on and prepare your proverbial fields for rain. Forge partnerships with essential support firms, like CPAs, PR pros and attorneys, even before you think you need them. When the day comes, you'll reap the rewards of your established relationship through their counsel that's rooted in your business history.
You can't do it alone.
In your city or town, being a female business owner may present more unique challenges. While it is sometimes our natural inclination to take on the world alone, it's important to rely on support to get you through, especially as a business owner.
"When you open a business, you're typically poised to do everything by yourself — it's your dream and simply put, you probably don't have a ton of money to grow a team immediately. But the time will come when you need let go and hire smartly," Courtney said. "As soon as you can afford it, surround yourself with good people and work on what you do best within that business."