Lauren Hannaford
It took me 26 years to visit Graceland. I've only been to the Rendezvous three times. I had birthday parties at Fun Plex and remember when our baseball team was called the Memphis Chicks. And, I grew up taking field trips every fall to the Mid-South Fair at the original Mid-South Fairgrounds. I even thought the Pyramid was the coolest and biggest building I'd ever been in when it was first built. It's amazing to think how much Memphis has progressed over the course of 200 years. It's just as amazing that there is so much to do here; it may take you 26 years to finally visit an important landmark. As a native Memphian, I've had some time to see, hear, do, feel and taste all that makes Memphis great – both new and old. And, I'd love to share some of those places and things to do with you.
Eat & Drink
If you know me, you know that I only have two tried-and-true Memphis "favorites" that stem from countless visits for weekend dinners out, birthdays and special family events – and those two places are Pete & Sam's and Gibson's Donuts. My family frequented the former Gibson's location in Hickory Hill, and I've fretted over at least two, maybe three, Pete & Sam's fires. Consistency is the key for me here. There is nothing, and I mean nothing, like Pete & Sam's bacon-wrapped filet mignon or Gibson's glazed old fashioned donut. There are some ill-advised people out there who try to disagree with me. A night out "dream come true" for me would be dinner at Pete & Sam's, a movie at the old-but-updated Malco Ridgeway Four and a late-night donut at Gibson's for dessert. If you ask what my favorite new dining destination is, I'd have to say Babalu. Although there are locations in other cities, it just works here and feels very local. I've never met anyone who didn't like it.
Iconic Memphis
What could be more iconic Memphis than Graceland? Don't wait 26 years to visit like I did! I suppose it was worth the wait. Seriously, there are so many places that fall on a marketing list of "most iconic places to visit in Memphis," but with 200 years of history, this city has some iconic landmarks, trails and tours that are truly fascinating and off the beaten path. One of the most interesting tours I've ever participated in is Jimmy Ogle's Downtown manhole cover tour. Sounds…weird, right? It's not! It's incredible what you can learn about our city from its manhole covers. If art is more your thing, the Downtown Memphis Commission created a guide for all of the new (and older) murals around the Downtown area, some of which depict or honor historic Memphis events.
Also, in 2017, Memphis Heritage released an updated guide to the National Register of Historic Places properties in Memphis, which you can view on the organization's website and then map out your own "tour." Another great free activity that's fun like a scavenger hunt but also informational is to visit all of the historic landmark signs across the city. These spots and the events that took place at each are what built the foundation for tourist destinations and long-standing traditions in Memphis, and they deserve to be recognized as "iconic" in their own right
Destinations
As much as I am all for exploring lesser-known sites around Memphis, I believe in supporting our top attractions as well. Beyond Graceland, there are many small to large-scale spots that are must-see and must-do whether you are native to the city or just visiting on vacation. First up, the Children's Museum of Memphis. I vividly remember my parents and grandparents bringing my sister and me to explore all of the amazing exhibits and activities – especially the grocery store and the climbing/maze structure. The museum today is even better, with lots of new educational and fun areas to experience. It was a special feeling to take my 2-year-old for the first time.
Two other destinations that are special to me and bring back lots of memories each time I visit are Memphis Botanic Garden and the Memphis Zoo. I spent many field trips at the Garden, held my wedding there and now take my child to play at My Big Backyard. It's amazing! The zoo needs no big explanation – it's just really awesome and one of the best in the country! All ages can enjoy what the Memphis Zoo has to offer. I also have to say that working just a few steps away from the National Civil Rights Museum is extraordinary. The major renovation a few years ago was remarkable, and the museum will always stand as an important gem in our city. It must be on your list to tour!
The one must-see
This is where it all began for our city. The Mississippi riverfront. Residents enjoy the riverfront and its access points just like many tourists do. There are tons of spots for a lunchtime stroll or picnic. Memphis in May International Festival's Beale Street Music Fest and World Championship Barbecue Cooking Contest take place at Tom Lee Park every May. It's a special event and photo hotspot. When you visit the banks of the Mississippi River, not only will you get a glimpse into Memphis' economic past, but you'll also catch looks into its future as development continues. You may take a walk on the historic cobblestones at Cobblestone Landing off of Riverside Drive or leave Memphis and enter Arkansas as you walk across Big River Crossing. No matter which path you choose, find some time to soak in the views of Old Man River.
This blog post really could be so much longer. There are so many places to visit, restaurants to try and events to attend that you will always be eager for the next thing. If you are looking for experiences unique to Memphis and that leave you feeling more like a Memphian or with a better understanding of what shaped our city and its culture, I hope these suggestions are hits for you. Have fun!
---
Gracie Lee
FOMO (noun) – A state of mental or emotional strain caused by the fear of missing out
Hi, my name is Gracie Lee, and I most definitely suffer from FOMO. And, the fact that there is never a shortage of fun activities, festivals, events or restaurants to explore in the 901 does not help me overcome this fear. If the sun is out, you'll never find me inside. If there's a Memphis happening going on, you will always catch me checking it out.
To most of the world, Memphis means barbeque and Beale Street, which you'll definitely find here, but if you want to dig a little deeper into the heart and soul of Memphis, I suggest you wander off the beaten path when exploring the city. Let me explain!
Eat
If you've ever met a Memphian, you know we can be very passionate and highly opinionated about our favorite restaurants around the city. Here are a few I highly recommend, broken down by category because I couldn't choose just one, of course. My favorite hole in the wall — Taqueria La Guadalupana on Summer Avenue. My favorite brunch spot — Carolina Watershed. My favorite place to treat yourself to a nice dinner — The Gray Canary. My favorite place to grab food on my lunch break — Grecian Gourmet.
Drink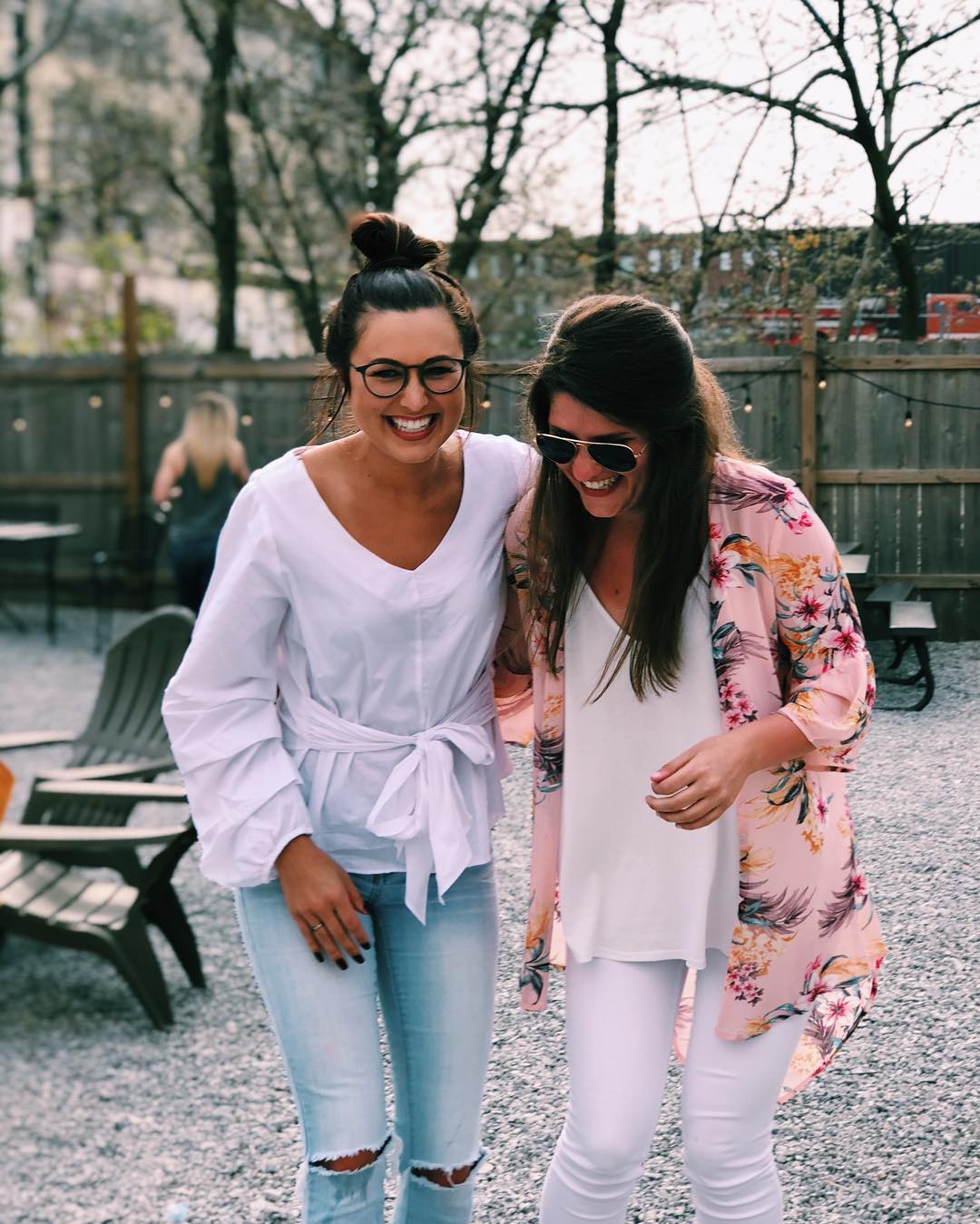 Whether you're looking for a cocktail, a brew or a caffeine kick — Memphis has you covered. Personally, Alchemy is one of my favorite places to grab a cocktail (or two!) with friends. The chill atmosphere, tasty drinks and top-notch happy hour special are why it gets two thumbs up from me.
If you're more of a beer drinker, sitting outside at one of our local breweries is always a fun time. And, you have plenty to choose from — Ghost River Brewing Co., High Cotton Brewing Co., Wiseacre Brewing Co., Crosstown Brewing Co., Meddlesome Brewing Co. and Memphis Made Brewing Co.
Lastly, if you're a complete coffee junkie like I am, Memphis has several local hot spots that will surely fuel your addiction. I suggest City & State, Low Fi Coffee, Comeback Coffee or French Truck Coffee.
Play
If you're looking to hit the town on the weekend, there are plenty of options for a fun night out with friends. Now, if Beale Street isn't your thing, I'd suggest trying places like Silly Goose, Bardog Tavern, Lafayette's Music Room or Earnestine and Hazel's.
As I mentioned earlier, there are several daytime and early evening festivals and events I suggest checking out. South Main Association hosts South Main Trolley Night, a street festival celebrated the last Friday of every month. Galleries and shops stay open late, live music lines Main Street and restaurants have specials on the menu. Also, four South Main establishments — Loflin Yard, Dirty Crow Inn, Carolina Watershed and Ghost River Brewing Co. — host bar crawls throughout the year, each with a different theme (Mardi Gras, St. Patrick's Day etc.). I'd suggest liking their Facebook pages to see when they're happening!
Get out and explore, Memphis. Our city only turns 200 once!