Our fearless leader and founder of Obsidian Public Relations: Courtney Liebenrood Ellett. Most people only know her as a powerhouse of PR knowledge, but this mother of two has other interests up her sleeve.
Birthday: 5/10/75
Hometown: Collierville, Tenn.
College: The University of Memphis
All-time favorite restaurant:
Have lots of favorites. For Italian, I love Villa Castrioti.
Favorite thing to do in Memphis
Sunday drives and the zoo

What is your favorite cause?
Children's grief camp
Favorite Facebook page and Twitter account: 
I enjoy following @SteveMartinToGo.
How old were you when you got your first cell-phone? 
Maybe 16. Can't remember exactly!
Favorite book:
This year's favorite is "Abraham Lincoln: Vampire Hunter."
Favorite pastime:
Love to fish; love to read (but not at the same time!)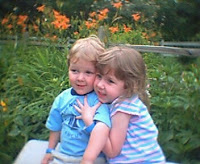 First car:
Mitsubishi Eclipse
If you could go back in time and live during a different era, which would you choose? Early 1900s
What was your first paying job?
Video store clerk
If your life had a soundtrack what song would you pick for it?
The Shepherd Moons album by Enya
What TV show are you embarrassed about watching?
Tough one. Don't watch TV very often. I used to watch Taxicab Confessions on HBO. Very embarrassed about that.
What was the first concert you went to see?
It was either New Kids on the Block or Debbie Gibson (both on Mud Island Amphitheater).
If you were an Olympic athlete, in what sport would you compete?
Swimming
What is the most disgusting thing you have ever eaten?
Raw chicken salad. The restaurant forgot to cook the chicken. I'll save them embarrassment by not naming the offending restaurant.
If you could have a drink with someone from history, who would it be?
Abraham Lincoln
If you could live in any other country for two years, where would you go?
New Zealand